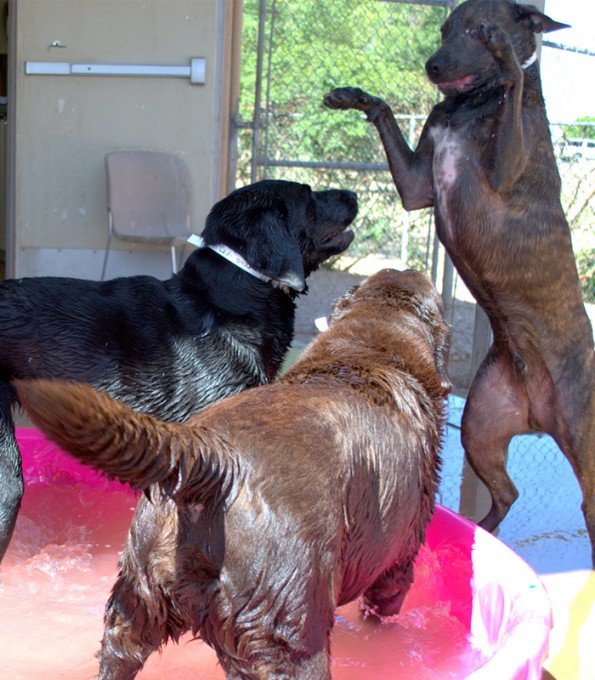 Day Care is available from 7:30 am to 5 pm, Monday through Friday.
Day Care is $25.00 per day per dog.
It is first come, first serve, and we fill up fast! Reservations are required.
Please call to make your reservation, standing reservations are available.
All groups have continuous supervision.
To see the daily schedule for daycare click here!
*Prices are subject to change.
We cap our play group at 15 to ensure those in attendance are safe and able to have the best experience they can.
If we are full in day care, we have day boarding available with the same hours for $20 a day.
Your dog will be able to relax in one of our kennels.
They will be offered 1-2 play times for 20-30 minutes.
To enroll your dog into our daycare program, we will need vaccine records and paperwork on file!
Bordetella (Kennel Cough)
Adult Combo (Parvo/Distemper)
Rabies Vaccination.
Not sure if day care is for you? The first day temperament test is free to see if daycare is a good fit for you and your dog!
If you have any questions or want to check us out, tours are available Monday through Friday from 10am-3pm.
Due to COVID-19 we are not offering tours at this time.